Current Projects
I've been with Raven since mid-2010 as UI director and designer. During that time, we've released two major upgrades to the web app; the most recent version was released in August 2013.
Raven Web App
Raven is a comprehensive internet marketing platform that helps small- and medium-sized businesses in every stage of their marketing campaigns. It integrates with tons of third-party services to provide data and reporting on everything from competitor research to SEO to managing PPC campaigns (and loads more). In other words, Raven has lots of data visualization via graphs, metrics and tables. It's awesome. Go try it out.
In the two years since its last redesign of the web app, Raven had significantly expanded its toolset. I was tasked with completely overhauling its look and feel by reworking the navigation, simplifying and merging design patterns, and preparing it to be responsive.
Raven Dashboard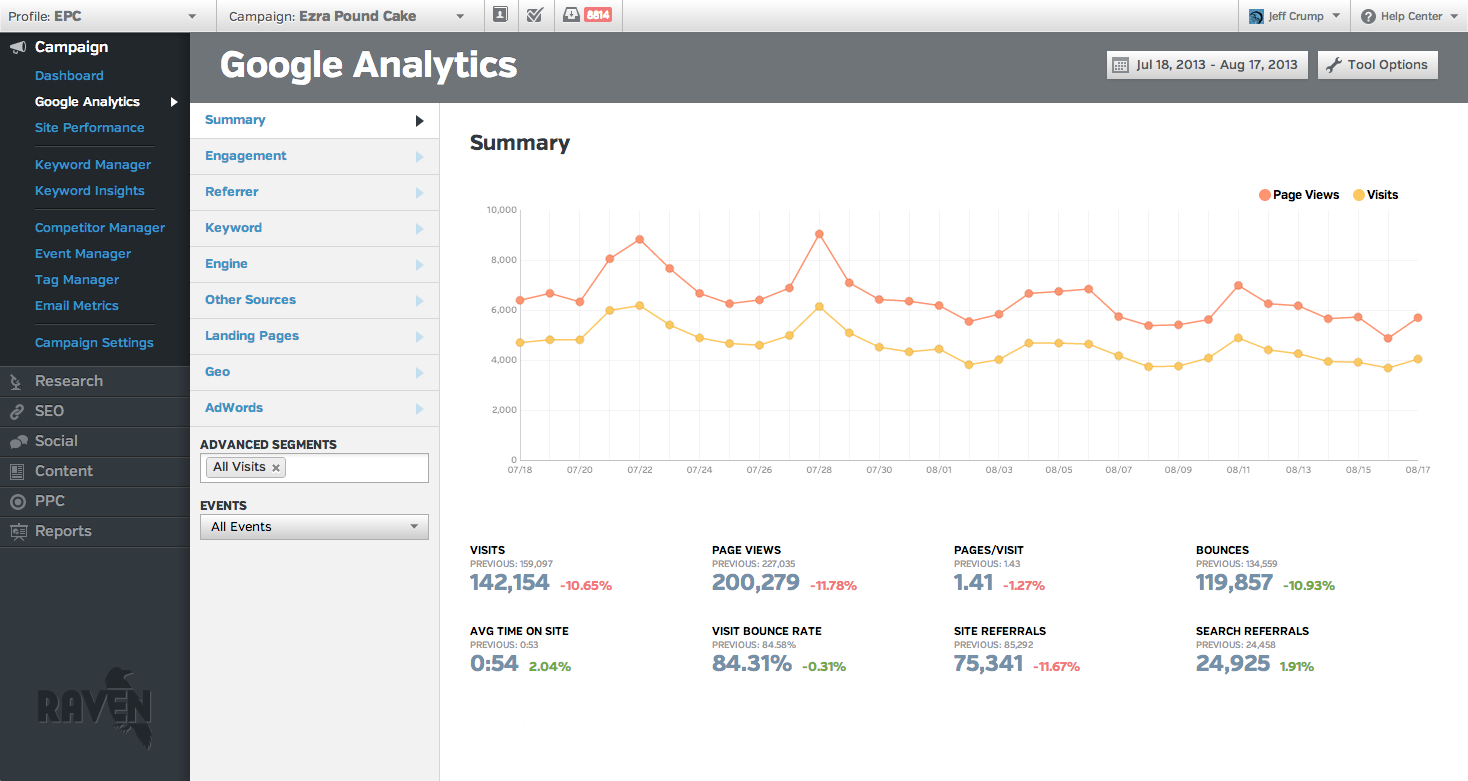 Google Analytics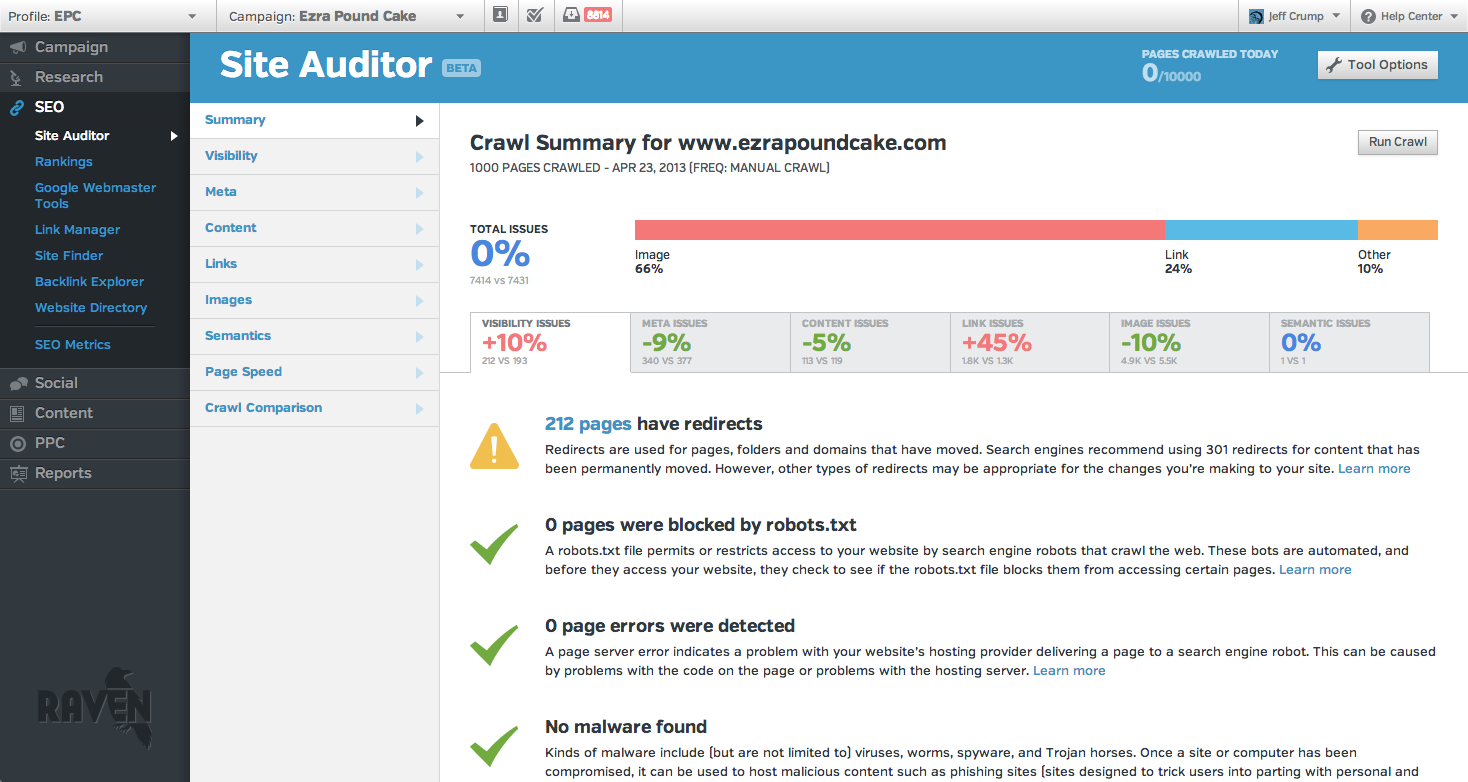 Site Auditor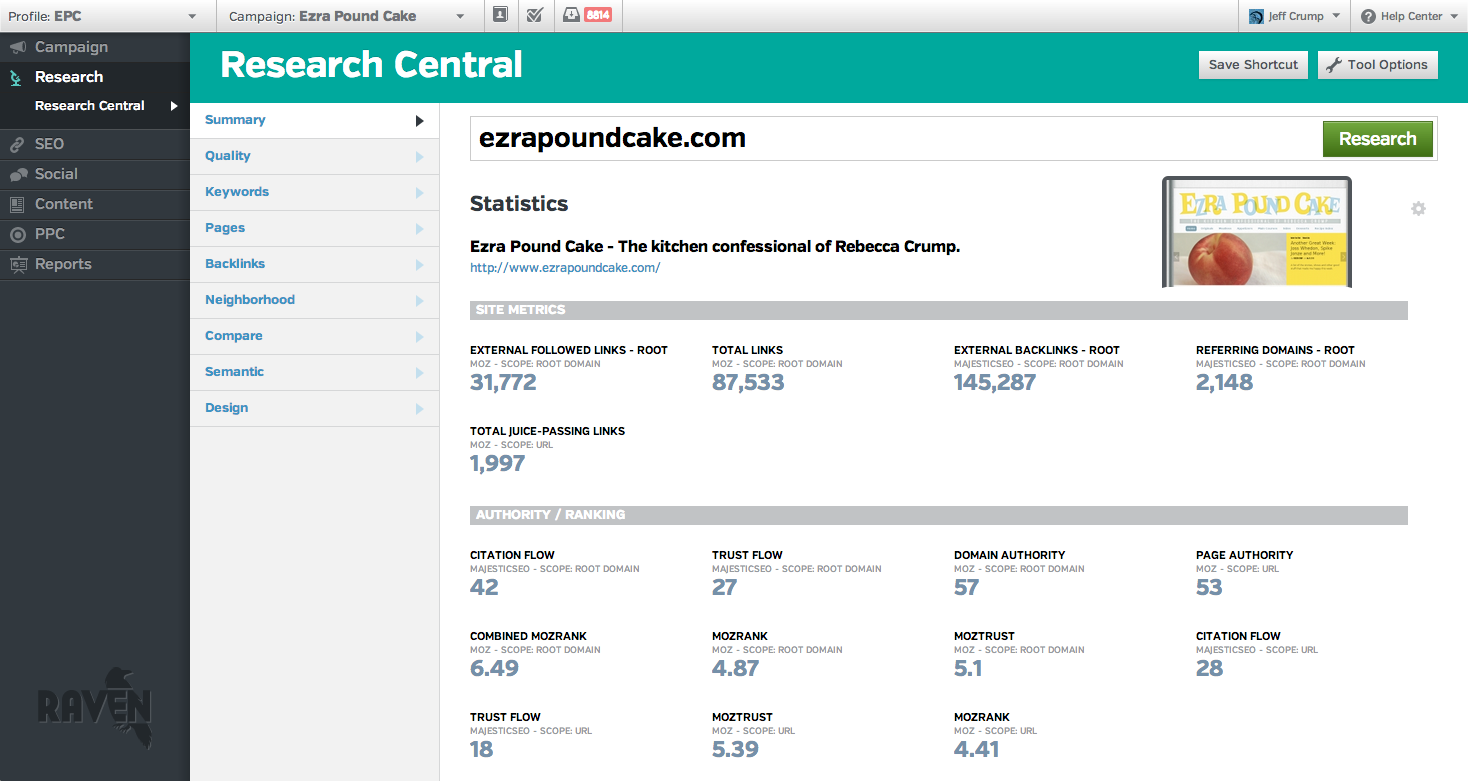 Research Central
Twitter Tool
Other Projects
I accept new clients on occasion for both web design and print design. If you are interested in working with me on a project or just want to see my full portfolio, make a request via email to [email protected].